Spring House
Spring House is an exceptional, single storey byre conversion.
Detatched from the main farm building complex, Spring House has a large open garden with views over the countryside towards Bath. The western elevation of the property is fully glazed from floor to ceiling and looks onto a private courtyard garden. High ceilings and exposed roof trusses are key features of the house.
Spring House has been sold.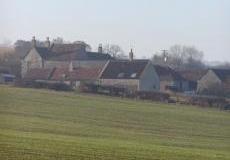 Click on any image to view a larger version